Pretty sure, you would have stood in a bus stop several times when waiting and glanced at the various posters put up. Bus shelter ads create a very significant impact on your brand and the awareness you create. These are the ads placed in bus shelters that are big, creative, and face the audience directly. Not only the people standing in the bus stop take a notice of them, but also the pedestrians and commuters.
In this blog, we discuss how your brand can leverage the benefits of bus shelter ads effectively. Before we move on to that, let's understand why bus shelter advertising is important.
Why Bus Shelter Advertising?
Bus stops are normally placed in areas of larger footfall and busy roads. This helps your brand get noticed faster. Thus, Bus shelter advertising is a powerful and impactful way to attract an audience in high-traffic regions. Apart from this Bus shelter ads are easily noticeable and showcase your brand 24*7 without much effort from your side. This provides maximum exposure and reaches for your brand in the busiest and prime locations of the city. Let us understand how one can use this method effectively and what to keep in mind before advertising in bus shelters.
How to Use Bus Shelter Advertising for Your Business?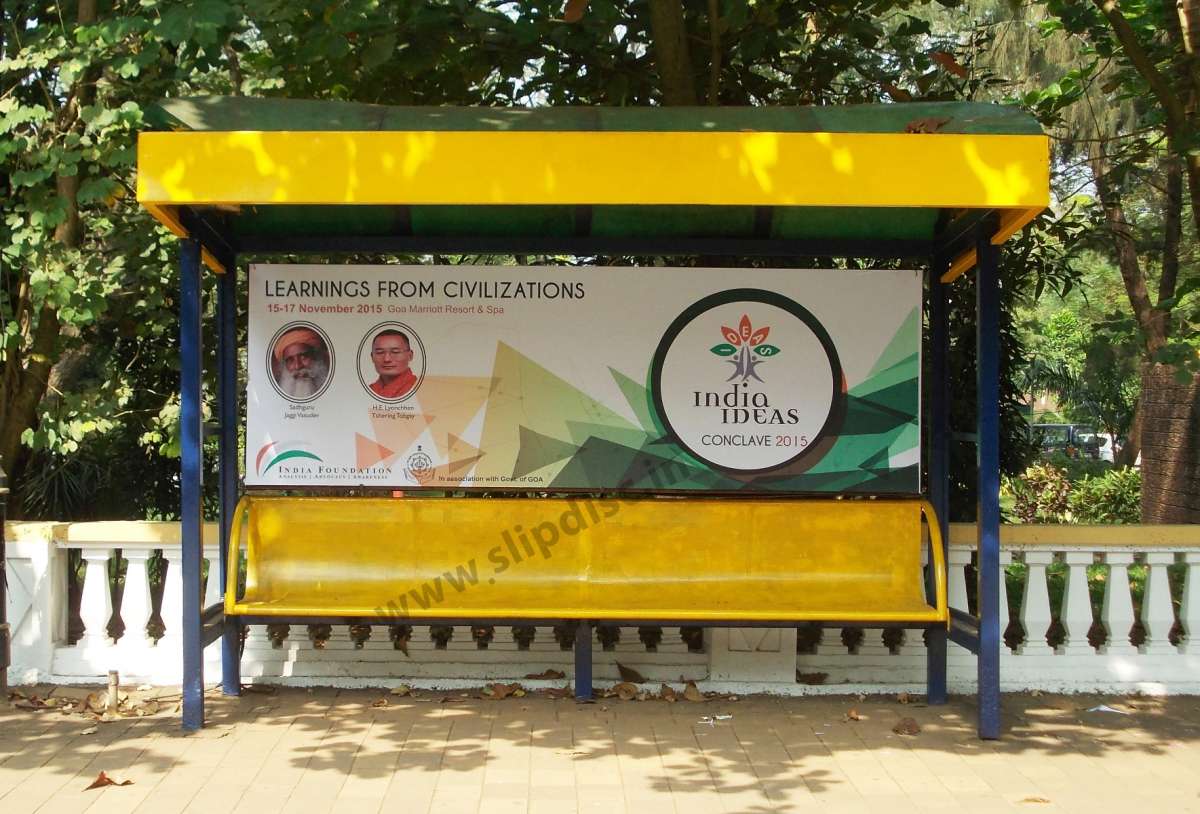 1. Understand your audience
The key to effective bus shelter advertising is to understand your potential audience. What do they like? How can you effectively grab their attention or solve their problems? Researching and targeting your potential audience can help greatly for conversion. People will remember your brand if they feel that you can help them in near future.
2. Location is crucial
Where you place your ad matters. This is directly linked to the number of impressions your ad receives per day. The more, the better. Take time to research the available bus shelters in your area and only choose the ones that have higher footfall and traffic on a daily basis. This will ensure you receive maximum exposure for your advertisement.
Read More: How to choose an ideal location for outdoor advertising
3. Keep it engaging
Now that you know who and where your potential audience are, you need to create an ad that resonates with them. Make sure your ad is interactive and engaging. Focus on instantly targeting your audience's pain points and address them. Offer them ways to reach out to you by adding contact information, address, and so on.
4. Design matters
What captures the eye, captures the mind of your audience. Your design must be attractive and appealing. Bus shelter ads are normally posters that need to grab attention and communicate your brand to the audience. Ensure to keep it vibrant without overdoing it. The key here is to keep it aesthetic while not missing important details.
5. Understand your competition
Keep an eye out for what your competition is doing. This is important to get an idea of what your potential audience needs. While doing this, make sure your brand remains authentic and not copy their ideas. Understanding your competition helps your brand get an idea of what you lack, what can you leverage, and how to improve moving forward.
A Strategic plan when creating an advertisement is crucial, no matter what the medium. Outdoor advertising media like bus shelters have been around for a long time and are still impactful and evolving. At Slipdisc, we bring together the latest technology, trends, and strategies to help you design an advertisement that works! With 20 years of experience in this industry, we know just what it takes for your brand to make it big in the streets.
And we are just a call away if you want to make this happen!